Mobile Banking
Now you can access your accounts right from your mobile device! You can access your account via our mobile app, mobile site (WAP) or text banking.
If you have an Android or iPhone mobile device you have access to download our COPOCO App.
Go to Google Play or iTunes and search "COPOCO Community Credit Union".

ATTENTION Mobile Users: Beginning June 25, 2017 our processing system will discontinue support for Transport Layer Security (TLS), v1.0 and v1.1 for all mobile users. As of this date, the minimum standard for establishing a connection with the Mobile Platform will be TLS v1.2. We encourage you to upgrade your mobile device from older TLS Versions before June 25, 2017 or your ability to access the application will be impacted.
Just remember - to use these great services you must first enroll through the Services Tab in online banking from a computer.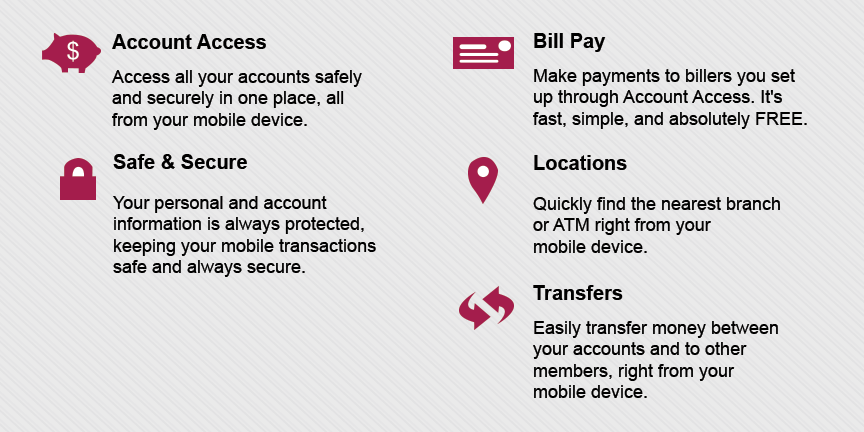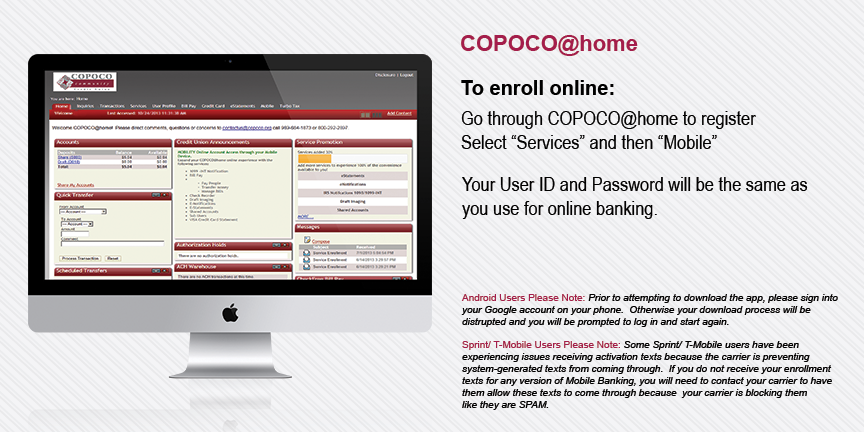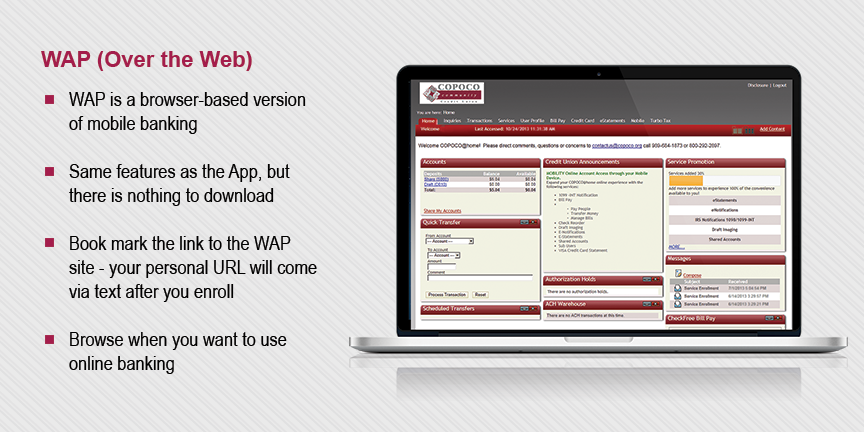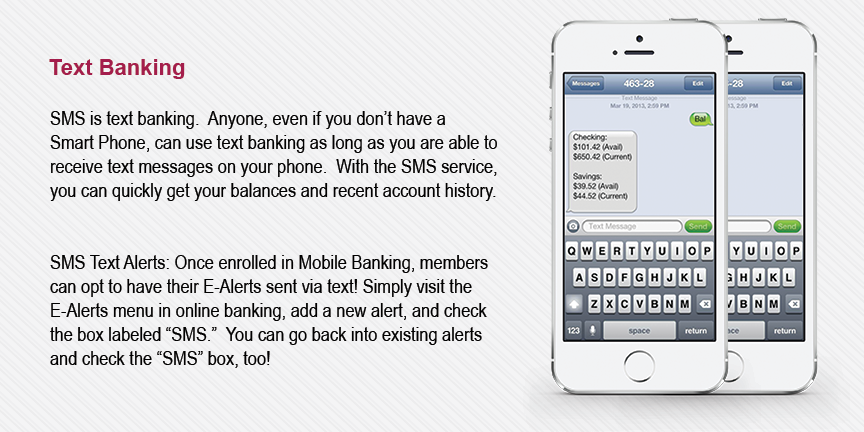 *If there are no Mobile Banking transactions made for 3 consecutive months, you will be deactivated from the Mobile Banking Product.