Mobile Banking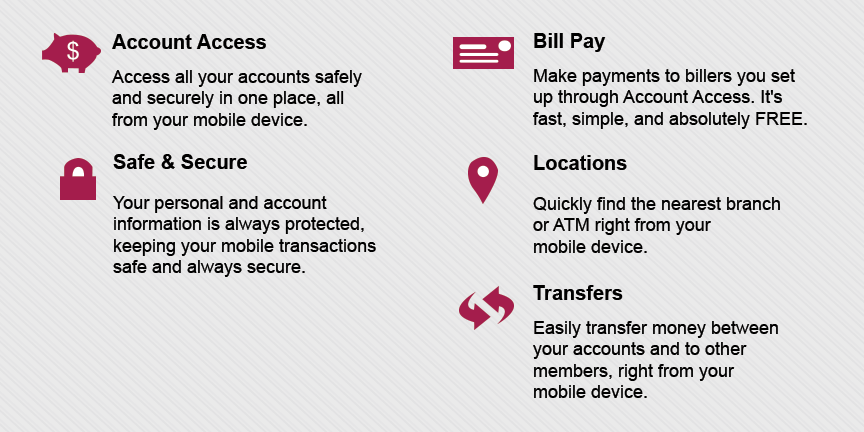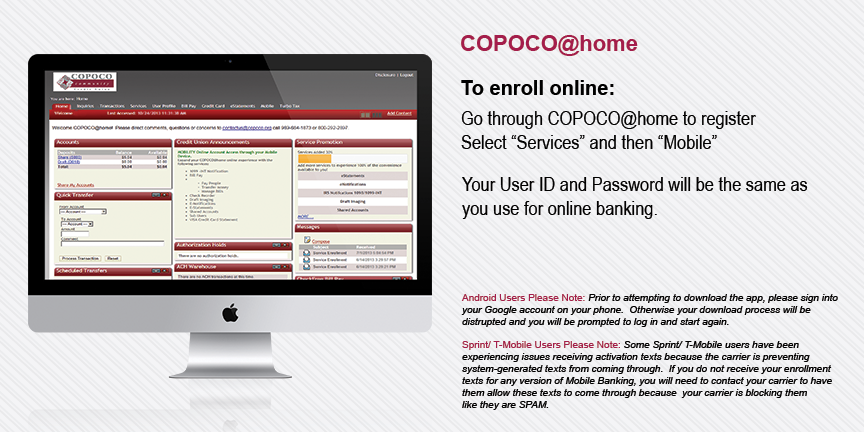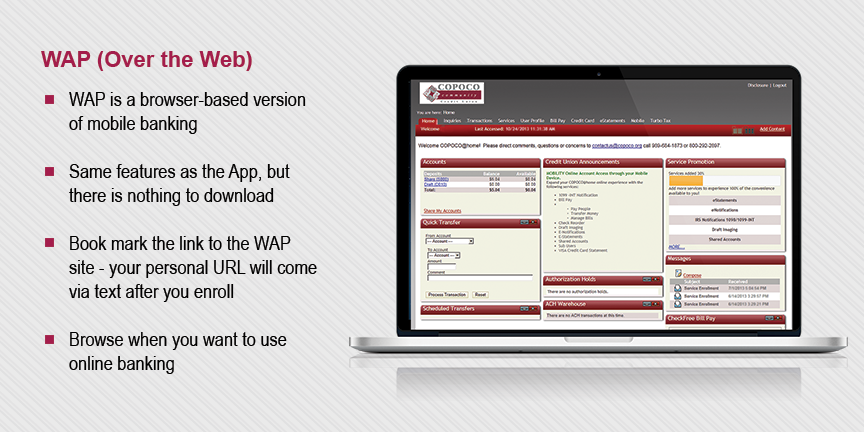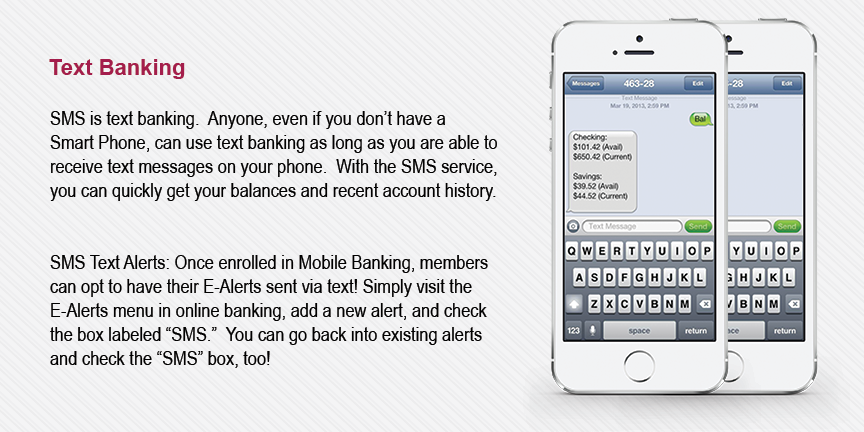 Q. How do I enroll in Mobile Banking?
A. You can enroll in Mobile Banking by downloading COPOCO from the App store and selecting the "Mobile" tab on your home page at COPOCO@home.
You must have account access to your COPOCO@home and your mobile device to complete this process
Read and accept the Terms and Conditions for Mobile Banking.
Select services. You can get basic account balance and transaction information, or receive full mobile banking capabilities that allow you to view account details, pay bills, transfer money, and more.
Account Selection and Configuration,
Enter your mobile number, and you will be immediately sent an activation code via text
Input it on the next screen in

COPOCO@home

online banking labeled "Activation Code".
You will then receive a series of texts based on which options you have enrolled in.
If you select the app, multiple texts will come through.
One text has a link to download the app. After downloading the app, go back to your texts and look for a text that has the link to activate the app. Click on the activation link and the app will launch!
If you choose the WAP, a text will come through with a custom link that you will need to bookmark in order to use the WAP site. That link is specific to you. You can simply click that link and activate the WAP site (browser-based).
If you choose SMS, you will be sent a text with information about the text codes to use to get information about your account.
Q. I have a Droid and the app is not automatically downloading when I click the link to download. Why?
A. Make sure you're signed into your Google Account. Droid users must be signed in to be able to download the app.
Q. What if I accidentally deleted the texts that had the enrollment links in them?
A. Contact COPOCO CCU at 989.684.1873 or contactus@copoco.org and we can resend you the links.
Q. What if I upgrade or buy a new mobile device?
A. Login to your COPOCO@Home account, click the Mobile Tab choose setup and "Stop Using This Device For Mobile Banking" in the drop down box. Then proceed to the setup process with your new device even though you may have the same phone number.
*If there are no Mobile Banking transactions made for 3 consecutive months, you will be deactivated from the Mobile Banking Product.